Every year the major political parties in the UK hold an annual autumn conference. Conferences are a great opportunity for members of a party to vote on future policy decisions, attend events and chat to parliamentarians. Since 2015, RESULTS UK and Send My Friend to School have attended various party conferences in order to ensure that the key issues of global health and education are continually in the foreground of conversations on aid, poverty and development. Attending conferences allows us to meet new parliamentarians, connect with supportive MPs, as well as meet people from other organisations all working towards the same goal.
Labour Party Conference
The Labour Party conference took place in Liverpool from 23 to 26 September. Hundreds of fringe events were hosted across the 4 days on all subjects from Brexit, to housing, to getting more women and girls involved in football. There were several fringe events on international development including an interactive consultation on Labour's new vision for international development, "A World for the Many", run by Shadow International Development Secretary Kate Osamor MP. In this paper, Labour set out its twin goals for international development: to reduce poverty and inequality. We were able to feed back our ideas and hear what other organisations had to say on the paper. The results of this consultation will hopefully be reflected in the next stage of Labour's future policy-making.
Another event focused on the future of aid after Brexit hosted by Labour Campaign for International Development, Bond, and the Coalition for Global Prosperity. Several speakers highlighted the need to protect the aid budget and the 0.7% aid target in a post-Brexit world. A discussion on the future of foreign aid in Africa prompted a lively, constructive debate about the merits of aid and why disparities in progress still remain across African states today. These discussions were underscored by members of the Shadow Cabinet on the mainstage who reinforced the need for the UK to remain an internationalist nation.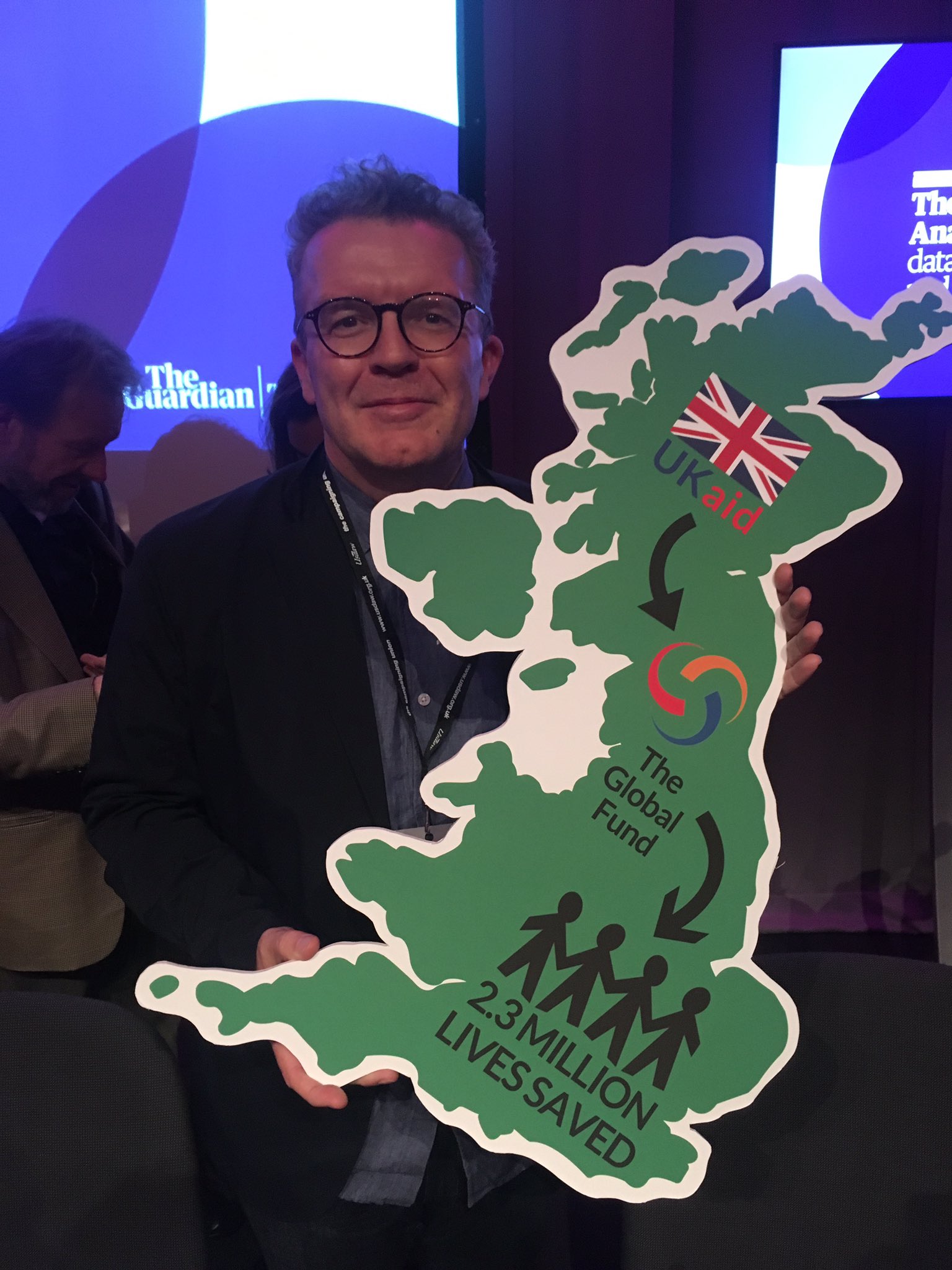 Deputy Leader of the Labour Party, Tom Watson MP, at the Labour Party Conference 
Conservative Party Conference
This year's Conservative Party Conference took place in Birmingham from 30 September to 3 October. It won't surprise you to hear that conference was dominated by Brexit and co., but international development stayed on the agenda, particularly when it came to the idea of a post-Brexit 'Global Britain'. In her speech on the main stage, the Secretary of State for International Development Penny Mordaunt spoke of the 'heroes' of international development.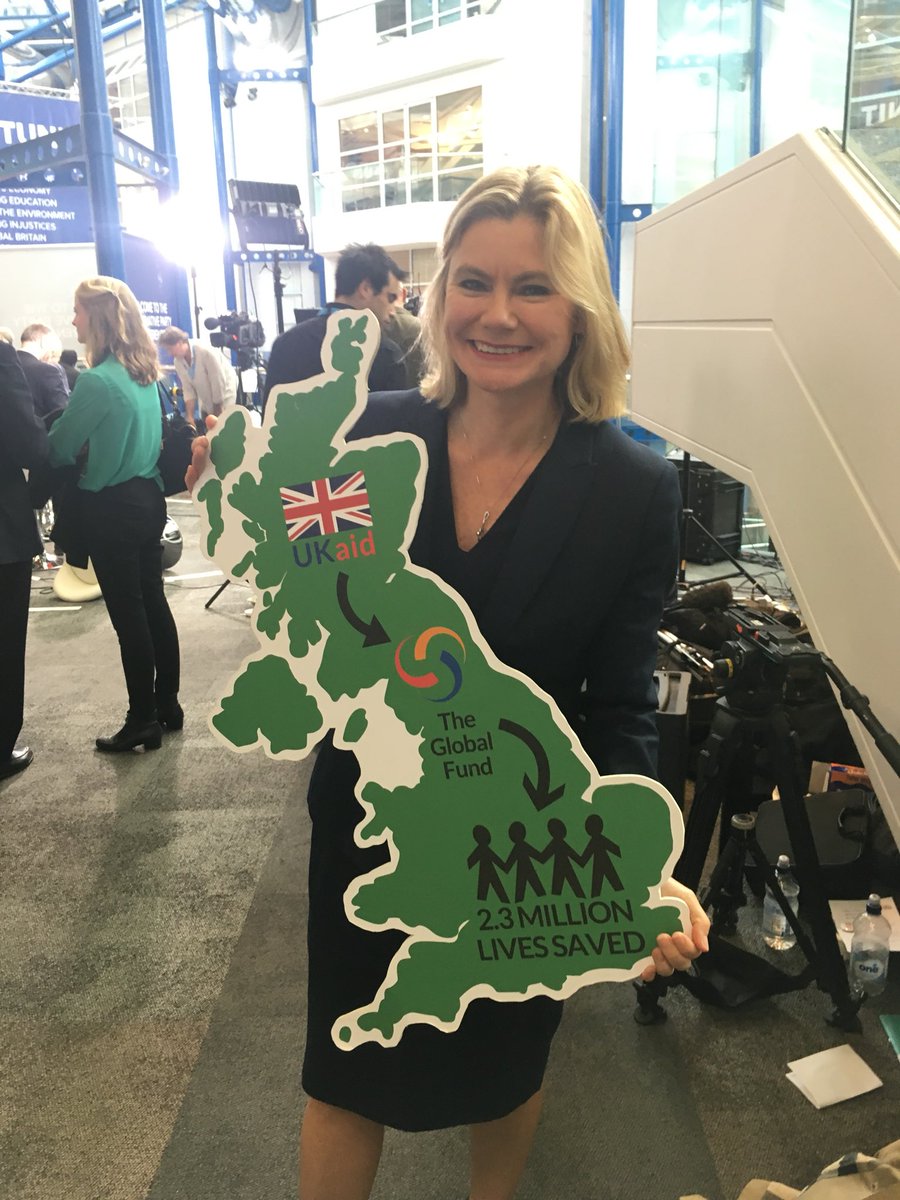 Former DFID Secretary of State Justine Greening at the Conservative Party Conference
RESULTS UK also partnered with STOPAIDS, Malaria No More and the HIV/AIDS Alliance to host an event on the Global Fund, a multilateral that provides the vast majority of funding for HIV, TB and Malaria programmes around the world and to which the UK is the second largest contributor. With speeches from DFID Minister Alistair Burt, the Global Fund's Executive Director Peter Sands and Clara Banya, a beneficiary of Global Fund programmes in Malawi, the message was clear: with 27 million lives saved since 2002, the Global Fund is a great investment. We took that message to the rest of conference with some handy photo-boards and a tool that allows people to work out how many lives have been saved through their constituency's contribution to the Global Fund. It turned out to be a great way of engaging with some familiar faces and get them to publicly support the Global Fund replenishment in front of their party faithful.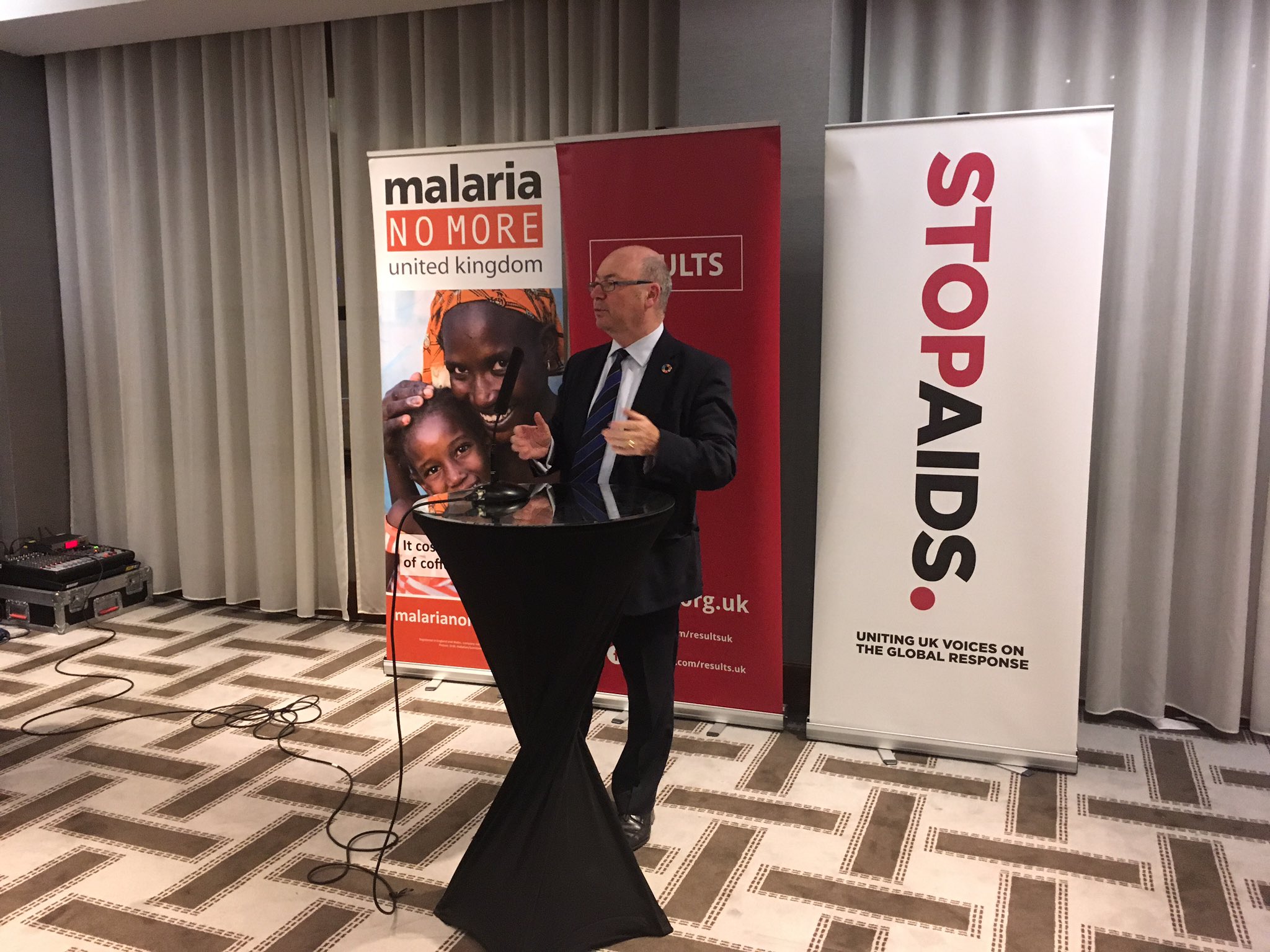 DFID Minister Alistair Burt speaking at RESULTS UK event at Conservative Party Conference
Send My Friend to School at Party Conferences
Send My Friend is a UK coalition, hosted by RESULTS UK, of charities and teacher unions who have come together in joint campaigning to demand quality education for all children across the globe. Each year we engage thousands and thousands of young people in this mission and bring their voices to the forefront, and party conference season 2018 was no different. Our 'Campaign Champions', aged 13-15 from across the UK, attended Labour and Conservative Conferences joined by our Zambian 'Young Ambassadors' – 14-year-old Chimunya and 15-year-old Aquila – to share their campaign to #MakeSchoolsSafe. At each conference, they held a round-table conversation alongside MPs on the importance of safety to children's learning around the world, and the importance of youth campaigning. In addition, they met with over 25 MPs to share their message, including Kate Osamor and Penny Mordaunt. The party conferences provided a brilliant opportunity for Send My Friend to get young people's voices heard directly at the heart of UK politics in order to create change for children across the word.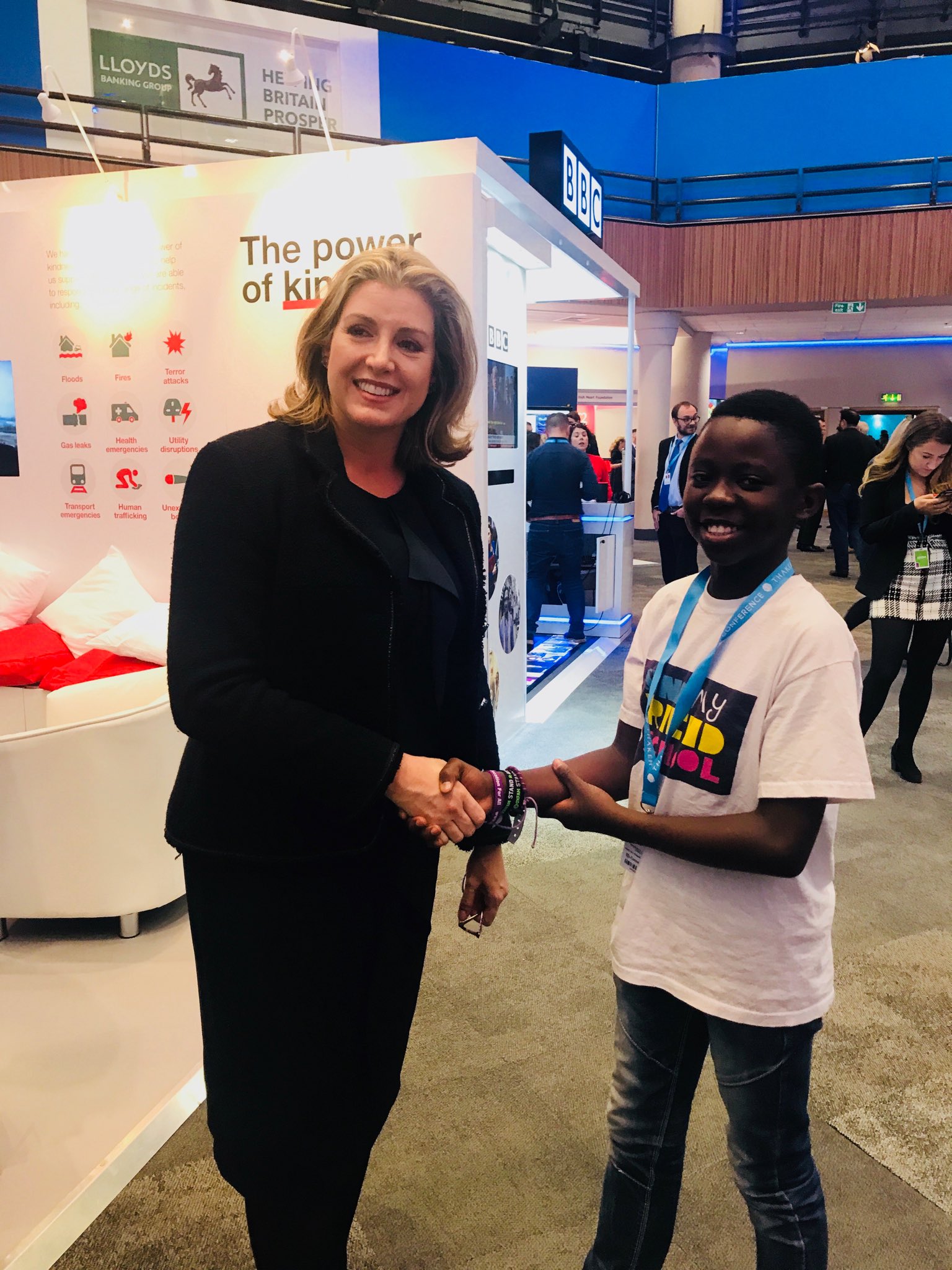 Young Ambassador Chimunya meeting Secretary of State for DFID, Penny Mordaunt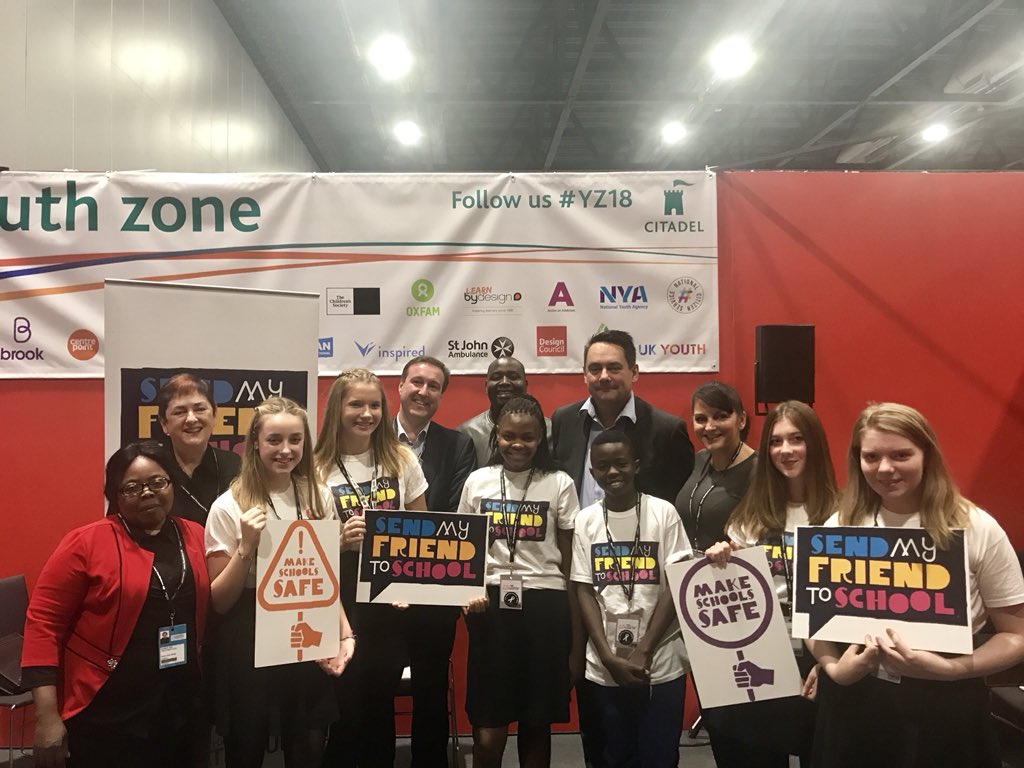 Send My Friend to School Young Ambassadors event at the Labour Party Conference